"Can't say enough good things about  Heyday! The owner-trainers and staff are the most professional, experienced and fun people to workout with. This gym is like a family, there are no egos here! just know that when you enter through the parking  lot you will get the best workout in one hour you can get, and meet some really great workout partners. Try it you will be hooked!" -Fred M. a Captain at The Los Angeles Fire Department
Chances are, you've already been given the hard-sell for fitness.
You probably made a New Years Resolution and found yourself behind desk at a big state-of-the-art Globo Gym as a sly sales rep went on about the personal training program.
His contention was that if you were "serious" you'd opt for the  6-week-Total-body-Fat-loss-ninja-training-transformation package.
Surely, the price was somewhere between several hundred dollars/week and a putting-your-child-up-for-collateral kind of price-tag.
Maybe you got a free session with a personal trainer. Well, free if you could stand the 45 minute post-workout guilt trip you get with a sales rep after for not signing up and "needing more time to decide".
I'm glad that's out of the way because I'm no good at guilt trips.
But the fact of the matter is, you found yourself here because you are probably not where you want to be with your body or your health.
You're tired, out of shape, and just not what you "used to be".
So you are looking for an answer. We all are.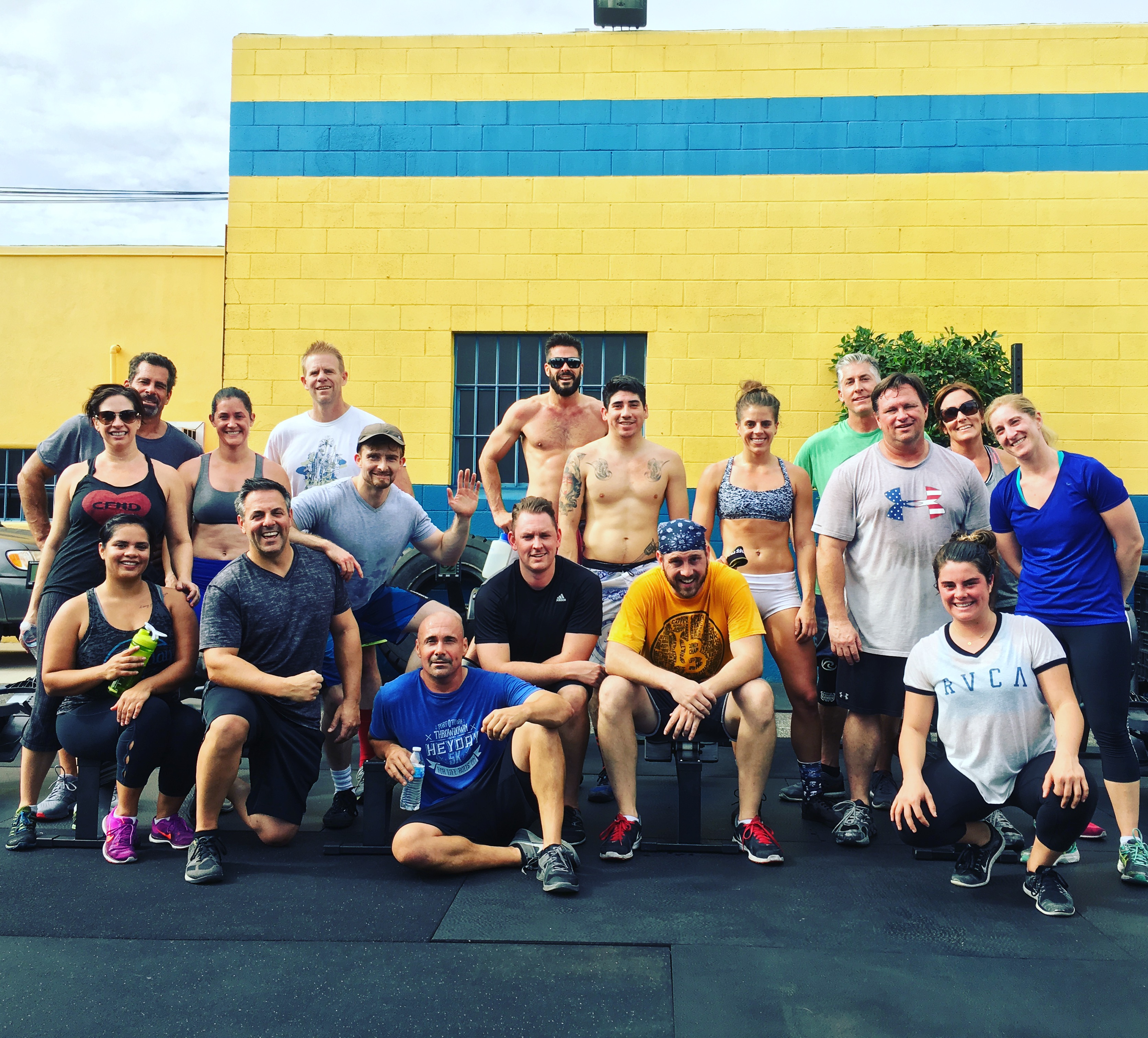 You know if you could just lose the weight, or just get yourself to eat healthier, things would change for you. It's the reason you slump, your back hurts, and why you're afraid to ask out that attractive co-worker…
Just flip on the television at 2AM and you'll see the barrage of ab-couch-thing-a-majigs that "flattens your spare tire in 3 minutes a day!" or a 90's action star endorsing his latest exercise invention you hope will get the weight off but will more likely become your next coat rack.
It's not hard to see that there is a high demand for such quick-fixes to fitness. And we end up paying lots of money for it because we all know one simple truth about our bodies….
If You Change Your Body, You Change Everything.
…so, we hope that on this fateful night, as Chuck Norris is speaking to us via infomercial, we have finally found the answer.
I'm guessing you realized it wasn't the answer. Yup, the solution to this problem of ours, you can't order from an 800 number.
I have some good and (possibly) bad news.
There IS a solution.
The BAD news?  It's You.
Well, it isn't bad news, we certainly don't think it's bad.
But for many, this is a scary prospect, because we can no longer hide behind our Visa or Mastercard to solve this problem.
"I'm 12 weeks in to my membership and i cannot believe how much i look forward to classes at Heyday. Ricky and Eddie are amazing, they really know their stuff! They go above and beyond in teaching technique,giving you encouragement and putting together awesome workouts. I work and go to school full time, Heyday takes out all the guesswork, all I have to do is SHOW UP. In this short amount of time i already feel closer to my fitness goals. So proud to be a part of their community." -Martha I.
More good news:
You don't have to do it alone.
In fact, you can join a community of people that are in the same boat as you! Only they've taken the leap to change.
These people are full of energy and vigor that begs the question:
"What are these people on? And how can I get some?!"
They are guided by coaches who work very closely with them, to provide all the support, attention and instruction they need keep them engaged and on the path towards their goals.
The result is a feeding ground for change and growth.
People Pushing People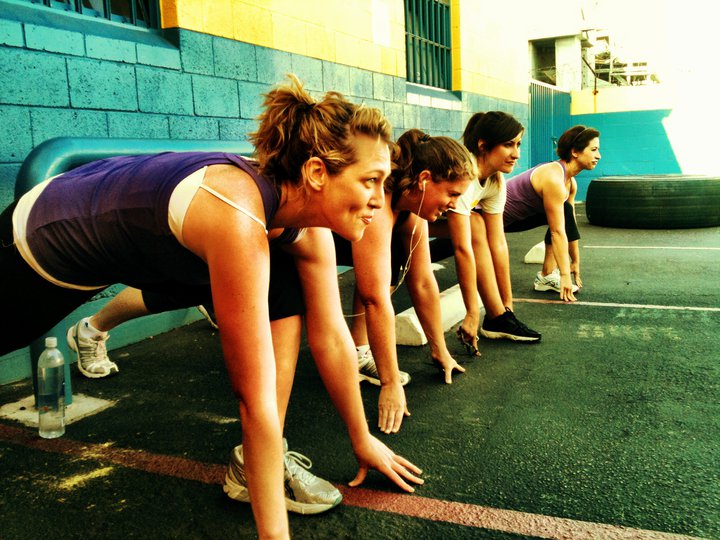 It becomes impossible NOT to grow here.
That's right we have created an environment at this gym that has made it impossible to not get results.
I can write and speak at length with the attempt to inspire you, but the real change comes when you decide to take action and dedicate yourself to continuous growth.
True well-being goes beyond patching up problems and comes from  devoted effort to change for the better from the inside, out.
Please let me give it to you straight —
This is not a quick-fix system.
I know of no such thing. If you are looking for the easy road to fitness, feel free to keep looking, but not here. Give us a call if you find it.
Before you read on, make sure you decided to take control of your health.
Have you decided it? I mean, reeeeally decided? Because, if you haven't, this will probably not work for you.
The road is filled with pain passion and progress. And is so very worth it.
We Want People Who Are Serious About Their Growth and Development Towards Health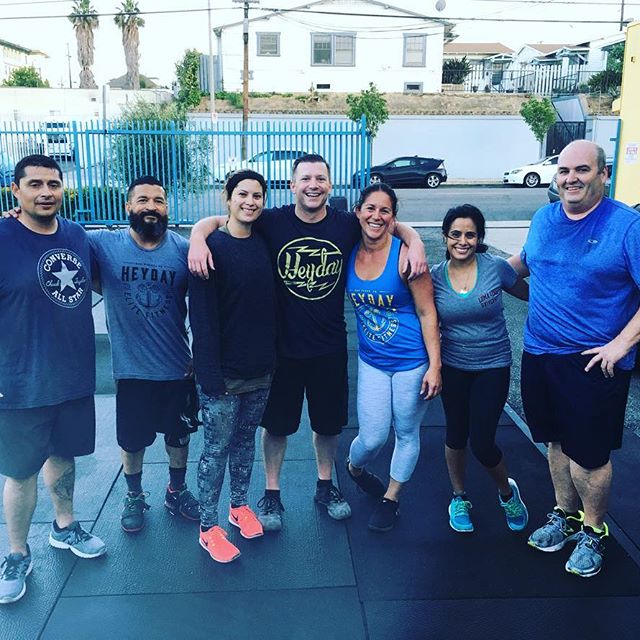 If you are, then keep reading…
We believe passionately in coaching people to become far more than they thought possible. We've done it for ourselves, and we will show you how to do it too – including all our mistakes, so you don't have to repeat them.
If this excites you, place your palm on the screen and imagine mine on the other side. You are who we became coaches for. 🙂
These is what we want you to get out of Heyday:
Fearlessness by breaking bonds with comfort excuses, and complaining.

Self-discipline by replacing bad habits with good ones.
Fitness, health and well-being of a World Class Variety.
Achievement of your  goals.
Ready to get more information?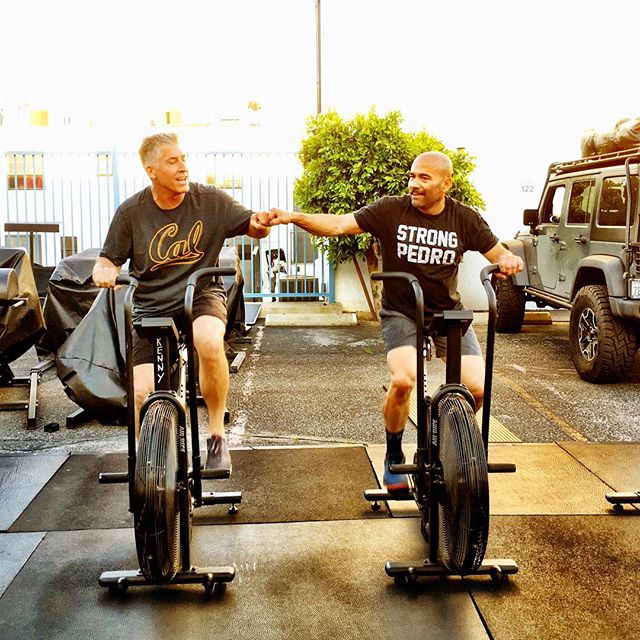 Introducing the Beginner-Friendly Kickstart Program
If you want to feel younger, stronger, and proud of your body, "Getting back into it" can be a scary thing.
This is why we offer the kickstart program which includes:
A FULL 1 week Test-Drive of our program of unlimited group training (a $110 Value) for $47
We think Our CrossFit Program is a great for anyone who feels stuck and wants to try something new but…
We think it's up to you to see if it's right for you.
To Sign Up for Your 1-Week Kickstart Call 310-870-1786
Or Just fill out the form below:
Some of the common objections that we receive are:
You guys are doing some pretty crazy stuff in those pictures. Do I have to be in shape (or train) before I train with you guys?
Absolutely not. In many cases, it's better. No prior experience with fitness means you're a blank slate. It means you don't have to "unlearn" myths about getting fit. Progress for the inexperienced will be immediate, profound and constant. Just try it and see. We've had  many people come here quite late into their 30's, 40's and 50's after decades of inactivity.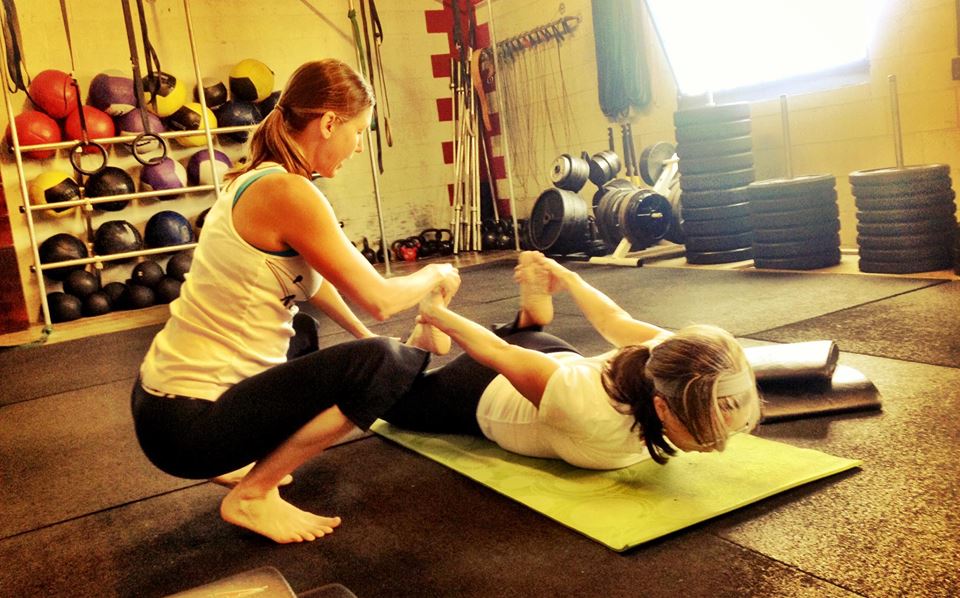 Is this a bootcamp? Or is it personal training?
It's neither of them. What we do does not fit nicely into either of those categories. The closest thing we can parallel this place into is a school. Not of the public variety. A school where instruction is personal, class size is small and the lessons are engaging.
Depending on where you are starting you come to the class or you work one-on-one with a trainer. We take each person and assess where they are and recommend the best approach for their specific situation.
Ok you're excited, but you still have some doubts…
Here's the deal.
We believe in what we do, but we know it is not for everybody. We've gotten so much out of the training we do here and so have all of our athletes. You will too.
The only two ways for you to NOT get thinner, fitter, faster or stronger is if you don't do anything we say, or if you aren't willing to let go of low-value things you're doing.
Our Training's Value is Determined By The Value You Place On Your Health.
This is an amazing place. The trainers are professional, yet make every class seem so fun and interactive; you will never leave a class not dripping in sweat and not in a good mood because of how enjoyable the last hour was (despite the aching in our muscles that you will be feeling haha).

But honestly, the best part about the time spent at Heyday is how personalized each workout feels. The trainers always take the time to get to know all of their clients and know their capabilities as well. Their goal is always to make sure the clients are doing the movements properly, safely and in an entirely controlled manner and they will never push you to a point where you could potentially hurt yourself.

You will never feel over looked while attending one of their classes, that's for certain. They have an amazing team at Heyday and that cannot be said for every crossfit gym (trust me, I know this from experience).

Also, it has to noted that all the people who go to classes along side you are nothing less of supportive, encouraging and awesome!

There truly is a familial air that runs through the entire gym, which is an amazing thing to have while trying to make a full body transformation.

No other environment could be more effective in aiding you to feel and look as great as you want.
It requires a serious shift to a relentless striving to finally take control of your health. Do NOT hesitate. Hesitation is a problem. Hesitation is why a lot of people still have weight to lose, regrets, back-pain, low self-esteem. They haven't made the leap. Hesitation is fear, and fear has no place in our gym, unless you allow us to face it together.
Anyway, an absolutely no-risk guarantee is entirely available if you don't find what you're looking for here.
If you have any interest, just call and don't stress about asking for a refund. Refunds hardly happen, so you will not bother me if you request it. The guarantee stands for the entire time.
If you do what we coach you to do, if you genuinely follow our system and still don't derive the health you came to us for, We won't keep your money,
But if you've been eating pizza and Haagen Daaz, sorry, no refund.
Still Not Sold? No Problem.
I'd be happy to talk with you. You can grill me about prices, what we're about, etc. No hype. No pressure. If this isn't for you, I won't take it personally.
Contact me @ 310-870-1786 or if you prefer, send me an email at ricky@heydaytraining.com. I am looking forward to answering all your questions!
One final note…
Do This and Don't Look Back. It'll Be The Best Decision You've Made in a Long Time.