For Those Thinking of Joining a
CrossFit Gym…
Are You The Kind Of Person That Likes To Be Pushed?
(If you're tired of doing the SAME thing everyday, struggle to stay motivated, feel STUCK, and want something that will CHALLENGE you…
Then this may be the most important letter you read today…)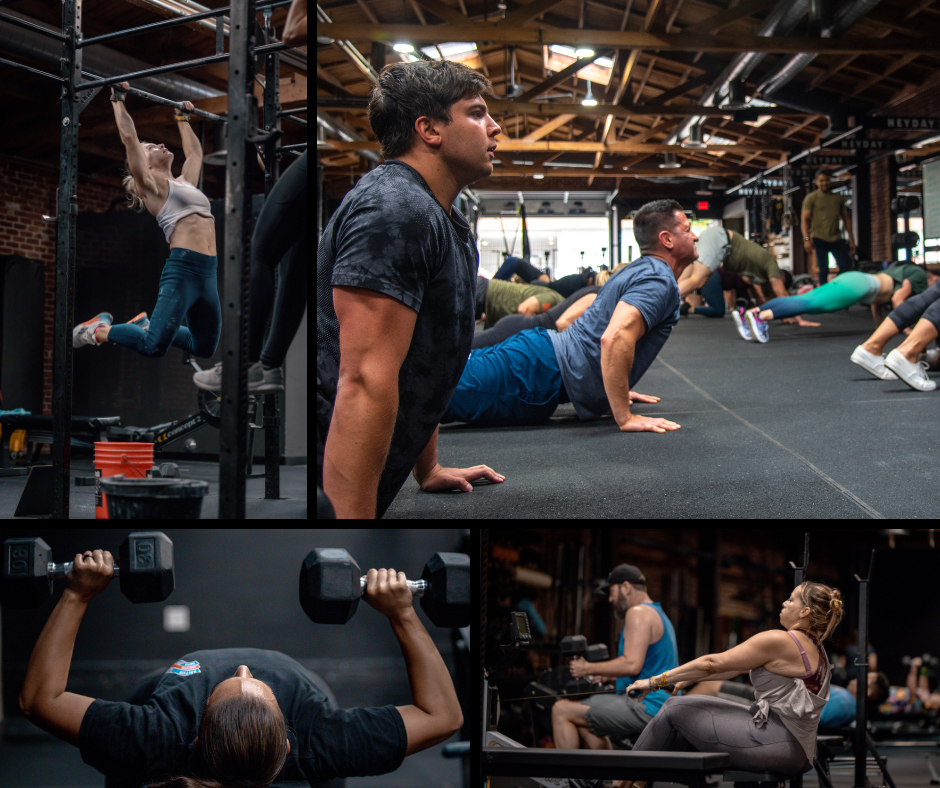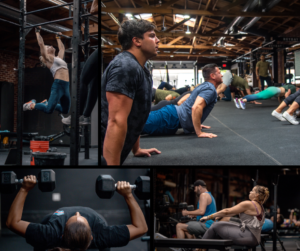 Dear Future CrossFitter,
If you're like I was a few years ago, you're bored.
Bored with the routine (or lack of routine) that comes with going to the gym.
You walk into the giant fitness club, it's crowded and kinda smells.
You try to use a machine or a treadmill but after 15 minutes you're ready to leave. You know you have some weight to lose but you're not really clear on what to do.
You end up running into 20 people you know (but don't particularly care to see) and waste an hour with small talk in between random exercises.
Or maybe you're doing the home workout thing.
P90x or insanity.
They work. You know they work.
But you can only do the same 6 week routine in your living room (by yourself) so many times before it starts to drive you a little crazy.
You have a sneaky suspicion that there is a better way to do this.
A way that isn't so flippin boring.
There is.
There is a way you can actually have fun, while you get in shape. You can walk into the gym and, every time, get the EXACT plan you need to achieve exactly the body you want.
You can work out with other people, kinda like playing a sport again.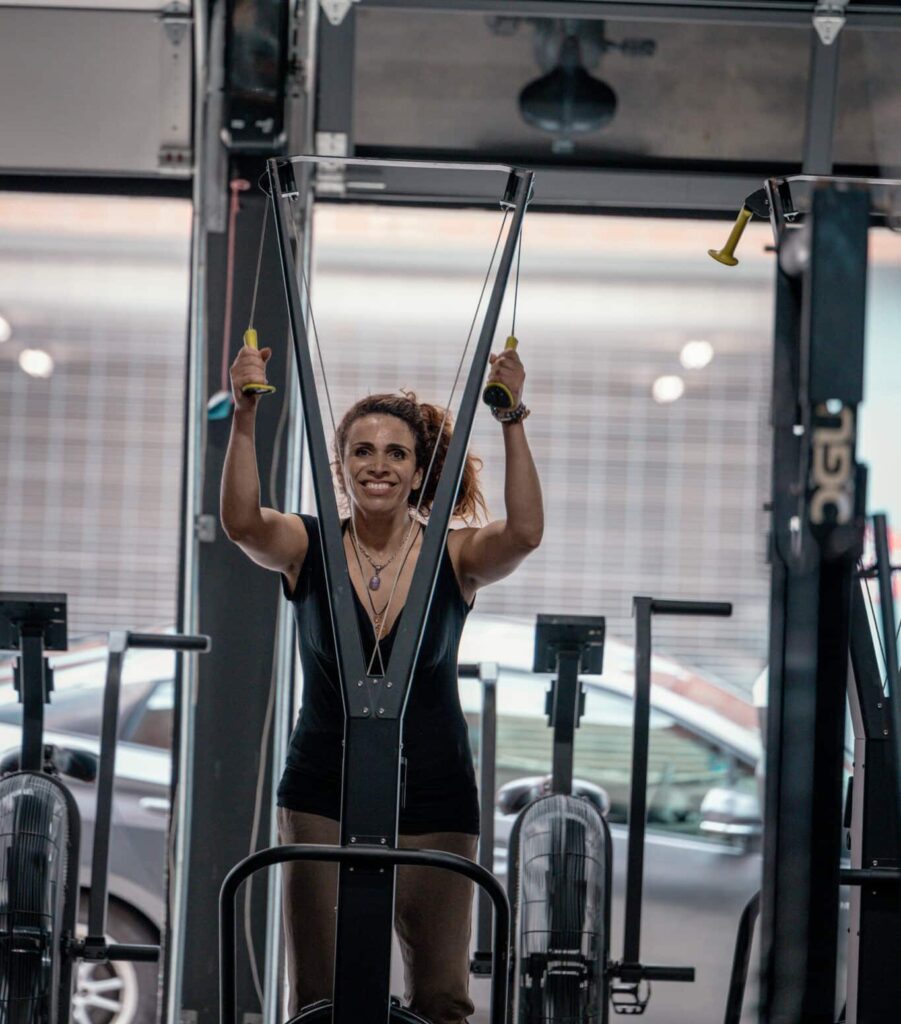 You'll be surrounded by others who push you, who encourage you to get better.
Not a bunch of cocky gym rats and spandex princesses who only want to socialize and roll their eyes at the newbies.
Everyday you'll work with a trainer, someone who isn't an arrogant meathead on a power trip or  a cheesy cheerleader. We are experienced coaches who can patiently teach even the freshest newbie.
Make no mistake; this is a commitment. The workouts are short but very intense. They are engaging and fun but most importantly they re incredibly effective.
Let me be frank…
This is NOT for everyone.
Don't try this if:
You're afraid of a little hard work.
You don't want to smear your makeup at the gym.
You want your fast short-term results  (We want to to dramatic long-term change)
You are a fitness-fad chaser.
However, if you are someone who likes to be challenged…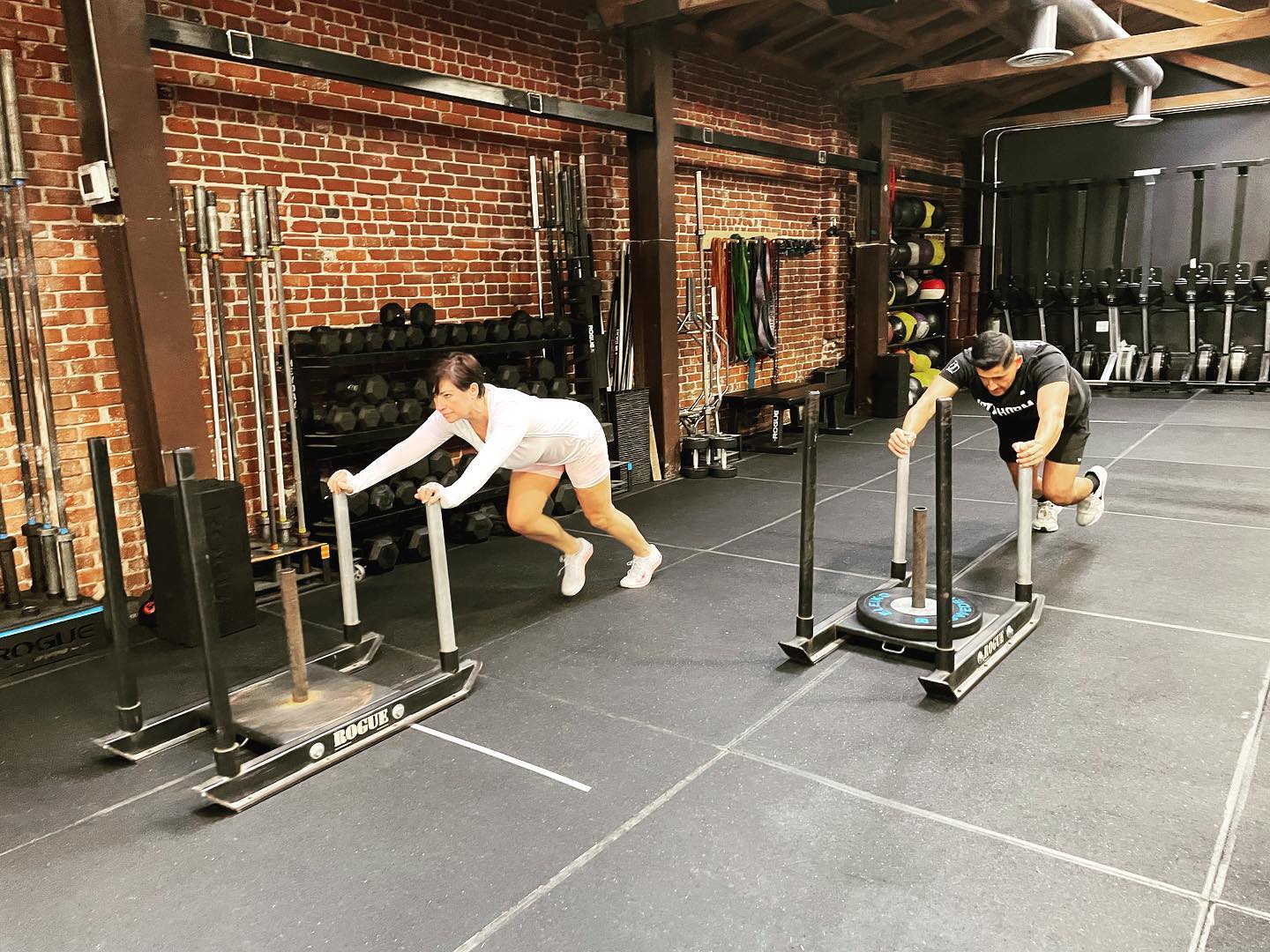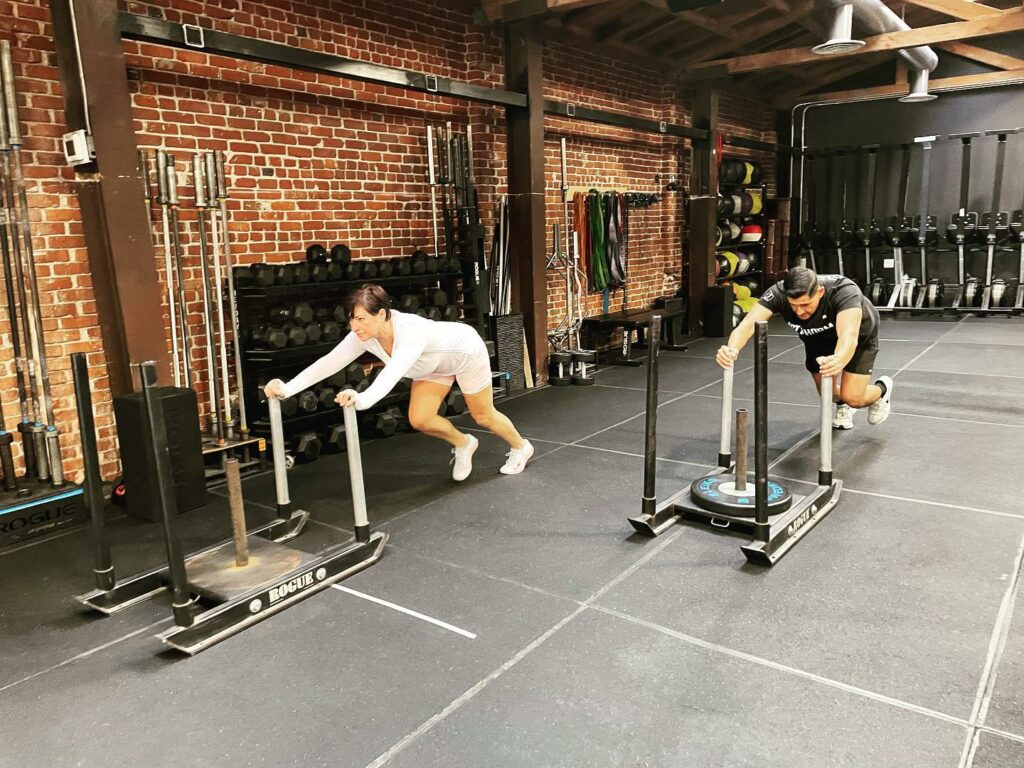 …Who knows they can work hard if they are  just given the right direction and guidance…
And can feed off the energy or training along the right group of motivated people, and the right environment then we are for you.
You may be ready to give this CrossFit thing a try if:
You want to Fit into your "Before I had Kids" clothes again.
You want to lose 30 pounds in the next 3-6 months but are short on time or motivation.
You want to get in shape doing a program that's actually fun and challenging.
You want to proud of your body at the beach this summer.
Want to drop jaws at an upcoming reunion, or tropical vacation.
If you want any of these things…
If you are ready for a challenge and are serious about improving your body and ready to feel amazing again…
Then we've created this offer for you…

Introducing the Beginner-Friendly Kickstart Program
If you want to feel younger, stronger, and proud of your body, "Getting back into it" can be a scary thing.
This is why we offer the kickstart program which includes:

A FULL 1 week Test-Drive of our program of unlimited group training (a $110 Value) for FREE.
We think Our CrossFit Program is a great for anyone who feels stuck and wants to try something new.
BUT…
We know it's ultimately up to you to see if it's truly the right program for you.
This is why you CAN'T join our program until you test-drive it first.
We feel very confident that you'll love it.
But we want you to be sure.
Too many gyms  try to "Sell" you on a big contract first before you come too many times because they know LOTS of people quit shortly after.
So they want the CA$H before you realize what hit you.
So you sign a Big 12-month contract irrevocable only by death.
Not us.
We don't hold hostages.
If this program isn't the one for you, no harm no foul. NO obligation. Cancel anytime.
If you try our program and you don't like it, we wont charge you another dime. I'd rather part as friends knowing I gave you a few great workouts.
So are you ready to give this a shot?
What to do Next.
To Sign Up for Your 1-Week Free Trial Fill out this form:
OR CALL
310-997-4962
Here is what will happen from here…
You do NOT need to pay for anything yet!
Instead, once you call or fill out the form, our client coordinator will give you a call to find out more about your situation.
In this 10-15 minute phone call we:
Find out what your biggest, most important, goals are.
Find out where you're struggling and how we can help.
Tell you a bit more about what we do.
Then IF, and only IF, you're still interested we will schedule your first workout.
No pressure, no sleazy business.
This is a good way to talk to us and grill us with all your questions.
What's that you say?
You Still got Reservations?
That's ok too.
Sometimes people who try our programs are beginners.
It's been years before they've done exercise (maybe even decades).
They might think this CrossFit thing is "too intense" for them.
They have injuries, or just feel like they're going to be thrown into a crazy workout with a bunch of navy seals.
Maybe you want something more personal FIRST.
We can help you there too.
If that sounds like you, we will provide:
One PRIVATE 1-on-1 Personal Training Session before you start to get your feet wet.
To help you try our workout in a judgment-free zone.
We specialize in special populations so if you have an old injury, are over 50, or have a disability, we have extensive experience with people just like  you.
Just fill out the form or call and fill us in on your concerns and we can set you up with a session:
To Sign Up for Your 1-Week Free Trial Fill out this form:
OR CALL
310-997-4962
Here's a bit more about how our "Discovery Call" can help you reach your goals…
Two of the Ladies in this Pic are over 70 Years Old.
Pinpoint the cause of your weight-gain or what's keeping you out of shape…and get a Custom Plan for Success.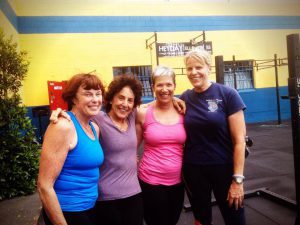 Two of the Ladies in this Pic are over 70 Years Old.
Most people have no idea what is holding them back. We are so used to cookie-cutter programs that prescribe a one-size-fits-all solution to everyone but those simply don't work.
In fact, its a HUGE mistake.
Go into any gym and just take a look around. We are all different.
YOU are different.
In our call we will take you through our 20 question fitness audit so that I can precisely pinpoint what will get you the results you're looking for, or what's keeping you out of shape.
From there, I can tell you EXACTLY what you need to do. You will be crystal clear on what you want and what you need to do to get there.
The surprising thing is that often BIG RESULTS  come from very small changes.
This alone can save you months of wasted time and make *this time* the last time you ever think about frustrating diets again.
So stop sitting on the fence, fill out the form or call today.
Don't wait.
P.S. Here's an often *overlooked* aspect of getting in shape that our 2 week kickstart will help you with…
One of the Most Effective Elements of a successful fitness program is Momentum.
Our one-week program is designed to give you just that.
Jumping in for one-week of our highly-potent strength and conditioning program gives you the running start towards getting back in shape.
We find that one week is the amount it takes before you really start to feel a change and we want you to really feel the difference before you decide our program is right for you.
After the 7 days you'll have already made major progress towards that goal you've had nagging at you for so long.
Whether it's losing 30 pounds, finally shedding the baby weight, or feeling like you did before the kids and the mortgage got in the way!
Our kickstart program is free and it gives you the chance to give our program a solid Test-Drive.
It gives you a chance to really try the program and see if it's for you. If it is, great! If it's not, no big deal.
To Begin Your Free Trial Call The Number Below:
310-997-4962
Or Fill Out The Form Below:


Don't Take My Word For It….
Don't Take My Word For It....