The pic above is one of the very first group shots here at Heyday. Back when 95% of membership was family members 😉
2014 was an amazing year for us. The gym has become a community of amazing people and this past year has brought many of them.
We are looking forward to seeing more growth and progress from all of you in 2015.
Thanks for letting us be a part of it.
With the end of the year comes Heydays 5th birthday.
Five years ago, this Monday we hosted our very first workout.
In fact, take a look at what we were doing at this very moment 5 years to the day prepping for Monday…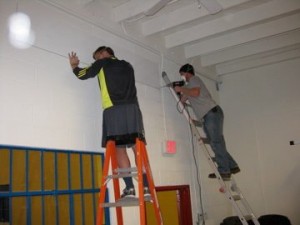 And this…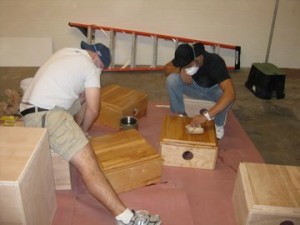 Yup, that's how we started.
Crazy right?
Just a reminder tomorrow, New Years Eve, we only have Morning classes and are closed in the evening as well as all day Thursday, New Years Day.
We are back on Friday with only two classes at:
7am and 8am. No evening classes.
Just to recap…
New Years Schedule:
Wednesday– 12/31 morning classes only (5, 6, 7, 10am). No evening classes
Thursday 1/1 – New Years Day- Closed
Friday 1/2 – Were doing two morning classes: 7am and 8am only. No evening class
Saturday 1/3 – 10am. No yoga
Workout of the Day:
A. 10min to Work Up to a Tough 3Rep Hang Power Clean
B. 10min to Work to a Heavy 1 Rep Front Squat
C. As Fast As Possible:
4 Rounds
200m Run
5 DB Hang Clean + Press
5 Walking Lunges with DB
5 Burpee – Renegade Rows