It was this Past Summer when 36-year old Navy Veteran said goodbye to the Military and packed his bags for beautiful Pensacola Florida.
It's been a 20+ year journey full of heartache and adversity.
I thought that today, instead of giving a general to salute to him and the men and women of the armed forces, I would take this opportunity to tell you a deeply personal story of one soldier. One filled with battle, death, depression and ultimately, redemption. Themes that I'd assume are common among many soldiers whom will never get to share their tales.
It isn't a nice story and honestly, it might rattle you a little bit.
But if you take the time to listen, I think it'll be incredibly inspiring for you.
So, sit tight and prepare for an unsettling chronicle that may  haunt your thoughts for next few days like it did to me.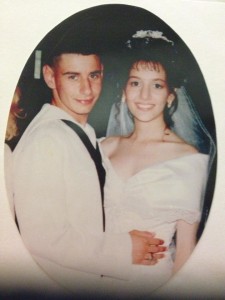 In 1994, Ben Herbert, a small town boy from Houma Louisiana, enlisted in the Navy at the young ripe age of eighteen.
Two days later, he married his high school sweetheart Heidi Eschete and began a long military career complete with many stints across the country and abroad, along with the birth of their daughter Brooke.
In 2012, Ben was nearing retirement. Over twenty years of military service had culminated to one final stint  in Southern California. In less than two years he'd be done. Ben would spend the conclusion of his Navy Career in San Pedro's Fort Macarthur.
Shortly after moving, he wanted to find a gym. Living at Fort Mac, he wanted something close but he also knew he wanted something different. So he perused the internet and found Heyday.
One day he walked in and asked us, in his distinct southern drawl, if he could join us for a WOD.
Since that day and many many WODs later, he has never looked back. Today, he is about to complete his 2nd year in CrossFit and at 38 years old he is in the BEST shape of his life. Ask to see his 6 pack for the proof.
But it was a long road back.
Less than 5 years ago, Ben was in the deepest depression of his life.
A tragic loss during a firefight in Afghanistan created a dark tsunami of guilt and regret that swept through his life and affected everything. His work, his health, and his marriage started to deteriorate. It got to the point where at times it seemed, if things didn't change, his family wasn't going to make it.
It all happened in the fall of 2009 when the 3rd Marines Special Operations Battalion was sent to Nimruz Province in Afghanistan.
Ben Herbert was in that unit. He was a Navy medic among marines deployed with a tight-knit band of brothers. There were 15 of them and Ben was one of two sailors among the battalion.
Deployed in September, they were nearing the end of their tour. All of them looking forward to returning back home to their families.
Michael Roy, was one of the men in the unit. He was the sniper. A 26 year old Marine newly married and about to have a son.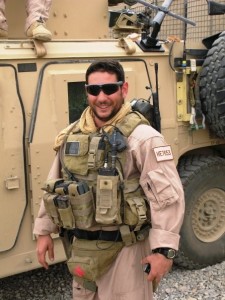 During the deployment Mike left briefly to witness his birth but returned in May, a few short months before he'd be home for good.
Soon July approached, and with it, came one final patrol before the combat operations ended and they were sent home. A brief two day stint before it would all be over.
On their second day of the patrol, they entered a village. Tensions were high because in this particular town, there had recently been a firefight so they were on high alert.
Those suspicions proved correct.
Shortly after entering the city, they were ambushed from three different sides in a triangulated crossfire. Mike Roy was in the back of the truck taking fire when suddenly his gun jammed.
Quickly weighing his options, he pulled out his sniper rifle to defend his position but upon aiming through his scope, he was hit from the left side, in the head.
"Mike's hit! Mike's hit!" comes on over the radio.
Ben knows immediately he has to get to Mike and tend to his wound but he's in another vehicle 100 meters away. He gets out and sprints the 100 meters dodging gun fire and makes it to the vehicle.
Although Mike is still breathing Ben makes the tragic discovery.
The wound is fatal. Despite every inch of him wanting to save Mike, there's nothing he can do. In a few moments, Mike will be gone.
Ben is shot at and hit by shrapnel. He grabs Mikes gun, clears the jam, and starts firing back.
The fighting continued for another 45 minutes.
When they reached safety they confirmed that there was in fact nothing that could be done to save Mike's life. Despite the confirmation, Ben checked five more times.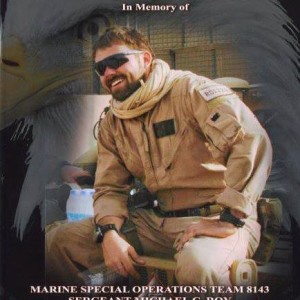 Shortly after his death the battalion flew to Kandahar for his ramp ceremony, the tragic ritual where Mike's casket would be adorned with the American flag and loaded onto a plane back to his family.
Two weeks later Ben is back home with his unit where they had Mike Roy's memorial service. The ceremony is especially difficult not only because of the amazing person Mike was, but here was a young man only just beginning his life. A new husband and a young father, with a son that'd never get to know his dad.
Ben was hit hard.
Anytime a soldier returns from deployment there is this honeymoon phase where everything fades away amid  the elation of being back home with his family. For Ben, that phase was quickly overcome by a dark cloud of guilt that began to consume his life.
He was haunted by the memory of Mike's death and had an irrepressible feeling doubt hanging over him. Endless questions floated through his mind about whether he really did everything he could to save Mike Roy's life.
He was constantly beating himself up about it.
I know I checked, I know I did….But did I miss something?… Did I do everything I could?….Do I do everything right?…Was there Something…ANYTHING more I could have done?..
Thats when the downward spiral began…
No motivation to do much of anything, he stopped exercising. Ben was left with little to keep his mind off of things except to eat. It was the beginning of the deepest depression of his life.
For a year and a half Ben walked around with a crippling sense of guilt that he couldn't shake. It was affecting everything. The feelings and intense emotions seething inside of him. Ordinarily happy and easy-going, he found himself lashing out and getting angry over little things. Fights with his wife and his daughter became alarmingly common.
Other times he found himself sitting, thinking, mulling over what-if this, shoulda-coulda that, anger and frustration boiling up until he'd breakdown sobbing.
Anything could set him off because there was a festering wound he hadn't dealt with.
Ben had somehow become convinced that Mike's death was something he could have prevented. He blamed himself.
There were times where Ben felt, "It should of been me."
Heidi, his wife, was at a loss. She felt helpless and fed up. It was difficult for her to watch her husband torturing himself over something that wasn't his fault but she could d nothing to relieve his guilt.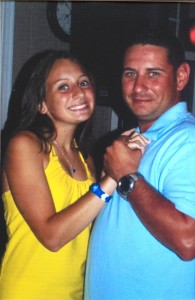 What was once a happy home was now filled with constant arguing, constant defensiveness, and snide remarks. It was tearing the family apart.
One day, in tears and anger she said,
"I'm done. Tomorrow you find help for yourself or you get help for us, or its over."
Ben knew she was right. He was desperate. He decided that somehow he was going resolve this.
Shortly after they began therapy and things were improving. Three months of counseling began to bear fruit. They all began to voice their concerns and restore the health of their family.
But Ben still had some demons to deal with.
The opportunity came to go on another deployment and he decided to go.
In July 2012 he left for the Philippines. The tension at home was much better but he still had internal issues to deal with and the opportunity to be alone to reflect was a welcome one. He figured the possibility for some solitude could be a good thing. Plus the nearly forty pounds he had gained needed to be addressed and he knew he'd have a gym and lots of time to workout and think.
He started rowing.
Some days were good. Some were bad. But there was progress. Right around that time he began talking to Amy Roy.
Amy was Mike's wife.
Ben and Amy communicated over email and it was apparent to her that Ben was carrying a lot of self-imposed guilt about Mike's death.
Amy happened to have an autopsy report of her husband that she had never read. Knowing what Ben was going through, she decided to open the report.
A few days later she wrote him.
"Ben, I read the autopsy report and in discussing it with somebody, one thing is clear…
…There is nothing you could of done. The wounds Mike sustained were fatal."
Hearing her say this was a pivotal moment for Ben. He began to feel the crushing weight of his death lighten.
He started to get into a groove again. He would row and work out everyday. He was eating better. The old Ben was slowly coming back.
During his time in the Philippines Ben lost thirty pounds.
After lots of soul searching, Ben returned to the states in January 2012. Four months before he'd be moving to San Pedro.
For nearly two years Ben was in a deep funk. He was depressed and frankly he didn't like what he saw when he looked in the mirror.
The weight gain was like gasoline to a fire. He felt like his wife wasn't attracted to him. He felt crappy and lethargic. He didn't feel like himself.
But his steady climb out of depression was met with a taste of CrossFit style training. He began working out with a few guys doing it. He was intrigued and knew that when he got out to California, he'd look into finding a CrossFit gym.
It was nearly two years ago when a Navy servicemen named Ben Herbert moved to LA from North Carolina embarking on the final leg of his entire military career. They, quite literally, hit the ground running doing WODs five times a week quickly improving and gaining a level of fitness they never had before. Since joining Heyday, he and his wife Heidi have become deeply rooted in our community.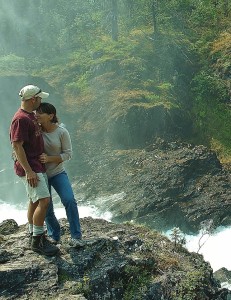 Knowing them only briefly, I saw that they had a great relationship and it seemed like it had always been this way. But I learned that was in fact, a very long road.
They told me this story shortly after completing the Transformation Challenge. I was blown away at what they'd gone through and knew it was something that should be shared.
Ben and Heidi completed our challenge and had a staggering physical transformation but it was really just the culmination of overcoming the hardships that preceded their time in San Pedro.
Together they CrossFit, they run marathons, They challenge and cheer each other on serving as a great example to married couples and parents to what you can do when two people are wholeheartedly committed to one another.
Ben and Heidi told this incredibly personal story to provide some perspective to anyone struggling with depression and turbulent life at home.
It is possible to overcome if you pour your energies into getting better.
Both Ben and Heidi profess that they are in the best shape of their lives.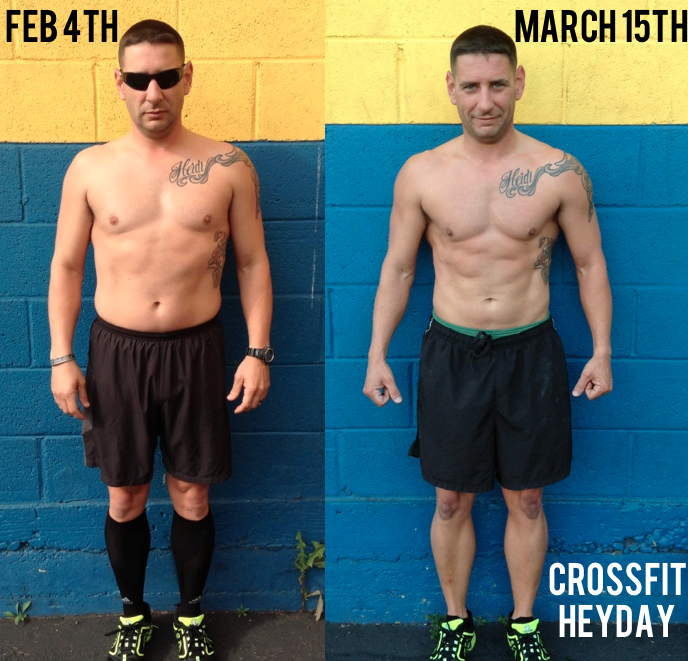 This past May we commemorated Mike Roy by doing the WOD made in his honor. It was an emotional day for both of them to do something that held such deep significance to their lives.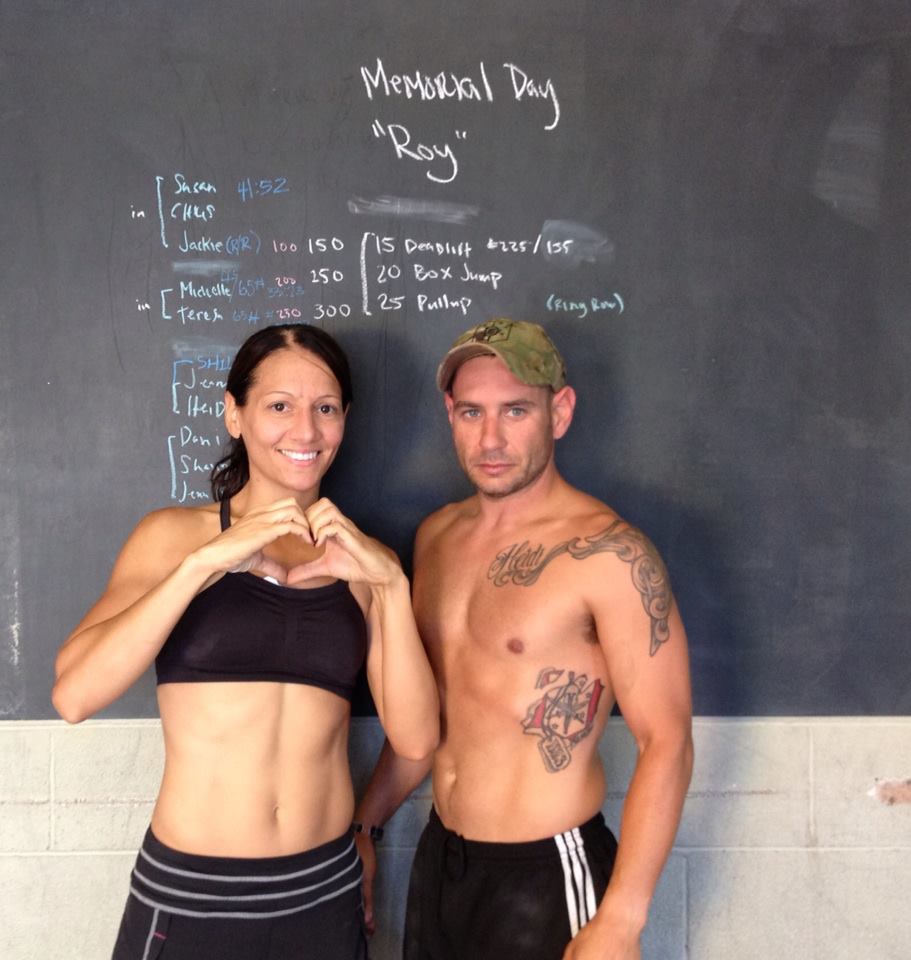 This March, Ben and Heidi will be celebrating their twenty-one year anniversary. They recently moved to Florida in the summer for the next phase of their lives as Ben reached his retirement in July. Knowing just a little of what they went through to get here hopefully gives you something to think about this Veterans Day.