"Waiting is a trap. There will always be reasons to wait. The truth is, there are only two things in life, reasons and results, and reasons simply don't count"
Many of you have eagerly awaited the next challenge.
Many have got themselves a holiday food baby and need to get back on the wagon.
Well, you should get excited because this February, it's on!
This is an interesting challenge because this time around we are taking a different approach using what I've learned from the past challenges.
BTW here are a few success stories from previous challenges:
Susan gets her slender body back 
Louie goes from chubby to ripped with Paleo
Paula Transforms her body and bloodwork at 66 years old 
This time around I want to provide a program to people that sets them up for success. I've learned that some things work great for some, and not so great for others. Things like time, kids, or ADD get in the way 😉
The Wild Thing Paleo challenge offered a very strict but very effective way to shed pounds and for others, it helped bring performance to a much higher level.
The pros of the Heyday Paleo challenge were that, *if followed*, can bring very dramatic results. You had a strict eating, workout, and food tracking plan to follow for 50 days.
The con was that actually following the diet was very challenging. It is pretty limited and if you're not used to regimented eating like this, it can be very difficult.
The Summer Fat-Loss challenge was much more doable as far as food choice goes. There were very few foods that were off limits provided that you tracked everything that you ate. It also came with a vigorous supplemental training schedule that people had to do in addition to the CrossFit WODS.
This worked well for lots of people, but for different reasons some people couldn't stick to it. Too much freedom and some people fall off the wagon. Procrastination and falling behind on tracking  also made people stumble.
Finding your groove with fitness can be tricky because some of us just aren't wired for it a one-size-fits-all approach…
Some people love tracking. Some abhor it.
Some people love strict rules to stay on track. Some can't stand restriction more than a week.
Some love being able to eat carbs. Some are carb sensitive so their programs won't work with it.
Some people love charts and spreadsheets. Some people love SIMPLE.
Some people need, and can handle, a cheat day. Some absolutely cant.
So this time around, we will set up a challenge according to how your goals, preferences, and how you'll most likely behave. Your personal preference will determine the path of your challenge.
Make no mistake though. This will not be easy for anyone. It will just attempt to eliminate obstacles you are most likely to face.
To do the challenge and determine the right path for you, you will have to ask yourself 3 questions:
Is my goal to lose body fat or perform at a higher level athletically ?
Do I want to do Paleo or follow a Non-Paleo Diet including dairy, legumes, and grains?
Can I track all my food or would I be more successful following a set of rules without any counting or tracking?
From there, we can determine what will be right for you.
Paleo challengers will be in the Wild division.
Non-Paleo will be in the Urban division.
And from there it will be further distinguished by performance or fat-loss goals.
The trackers will track (duh). The non-tracking-easy-to-distract folk will have a set of rules and guidelines they have to adhere to but will be not have to do math 🙂
The challenge will be 40 days. That's one month and ten days. Long enough to matter but short enough to be totally doable.
Also, this time around will be the addition of a group component.
We will be teaming you up with other participants so that you will have support and accountability to follow through.
Now if I've piqued your interest, I'd like to help you decide whether this challenge is something you should do.
If you:
*Have a New Years Resolution and need a program to make sure you meet your goal.
* Want to be bombarded with questions everywhere you go because you look so damn good 🙂
*Don't belong to a gym (or our gym) but need structure. You can follow this program with home workouts.
*Plan to compete in the CrossFit Open which take place March 6th to April 7th.
*Are in a funk, rutt, or plateau with your eating and body, this will be an amazing kickstart to create momentum.
*If you have an excess 10-20lbs bodyfat to lose this will be a game-changer for you and help you shed what is often the most difficult fat to lose.
*If you have 20lbs or more to lose this will catapult you forward into a plan that you can carry on past the 40 day mark. You can also expect to lose more  than the average person on a plan like this since you carry more bodyfat your body will likely respond more dramatically.
*If you need to increase your conditioning through clean eating and a structured endurance/cardio/interval program.
Do not do this plan if:
*You will "modify" into your own plan. Follow it the way it's laid out.
*You are half-heartedly up to the challenge. As always, this will be very doable but it will be challenging. You'll have to eat right everyday. You'll have to do the assigned training every week and show up to the meetings.
(We will help you every step of the way. If you need to reschedule check-ins, need routines to follow on trips, etc. if you want to make it happen we can work around most things.)
The fee for the challenge is $50 for members and $100 for non-members for 40 days if you sign up before the deadline.
Late registration will be $65 and $115 respectively.
We will admit 40 into the challenge and to participate you will have to fill this form out:
Heyday Form

Questions?
This is not a competition. This is a program to get you on track to meet your goals. We all know how difficult it is to simply "eat better" on our own. There is something about going in with some "skin in the game" and committing with a group that helps you stick.
We look forward to highlighting some of the best challengers.
BTW here are some success stories from people who have participated in challenges…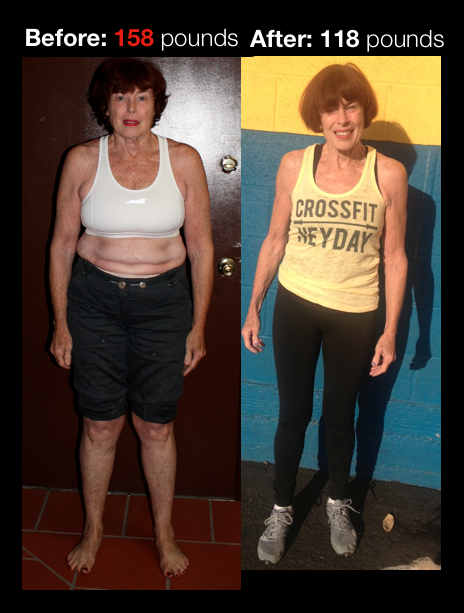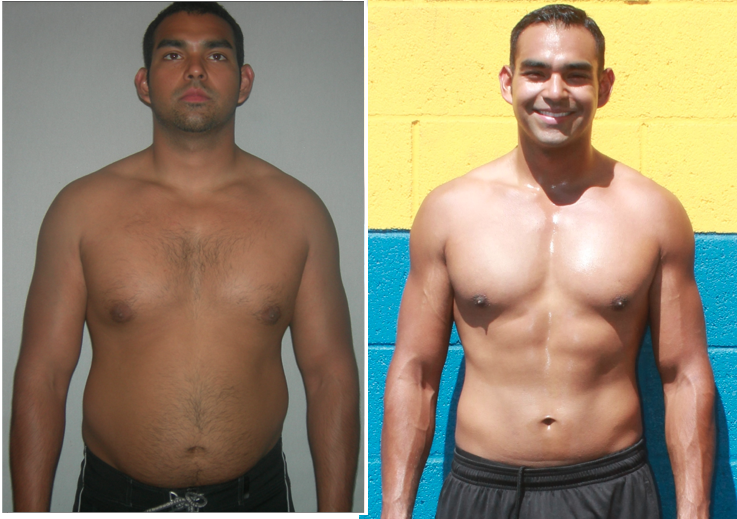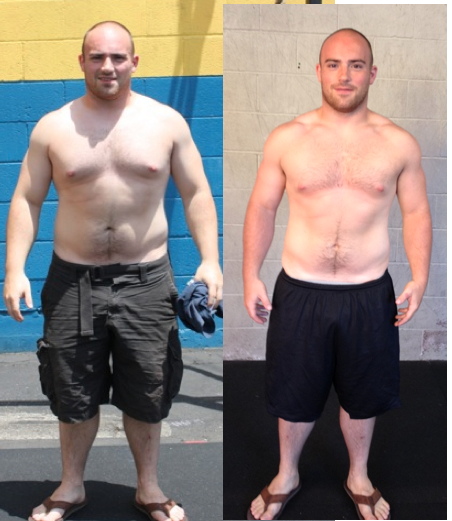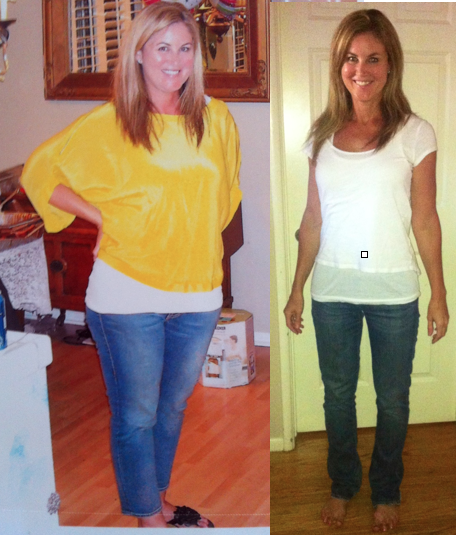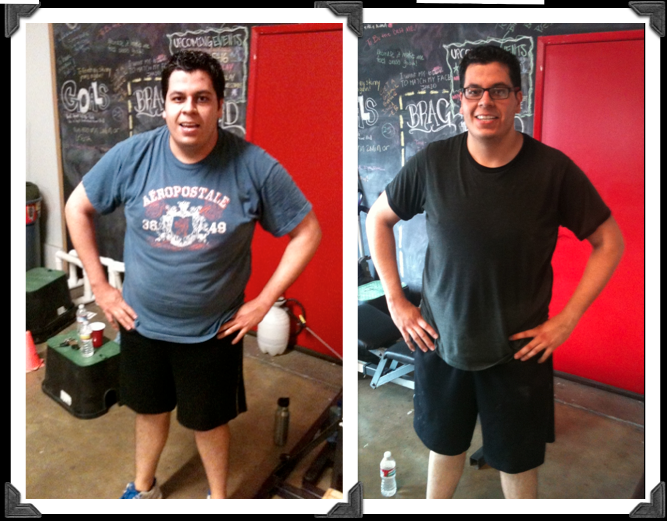 Here are Tim and Rita Rizor (Ed's sister). Both Challengers participated without actually coming to the gym.


Keep in mind these were the people who did their plans all the way 'till the end. Not all of them did it perfectly mind you, but when they screwed up they got right back on track and it paid off.
These results were relatively predictable for people who stuck 'till the end. Meaning, if you didn't quit half-way through then people met their goal.
So, if this sounds like something you can benefit from do it and don't look back. If you have any friends or co-workers who need something short-term to get their ass in gear with a lot of hand-holding and clear steps for weight-loss this is the plan for them. Tell them about it.
Fill out the form: Heyday Form
Dates and Meeting times coming soon. Challenge begins February 4th and ends Saturday March 16th just in time for St. Patty's!!!!!
May the Odds be Ever in  Your Favor.
WOD:
4×8 ring dip
3×5 good morning (add weight from last week)
5×4 seated Barbell shoulder press
20m burpee broad jump
50 dubs (double under)
25 T2B (toes to bar)
40 dubs
20 T2B
30 dubs
15 T2B
20 dubs
10 T2B
10 dubs
5 T2B
20m burpee broad jump